Our Missing Children.....Bring Them Home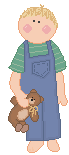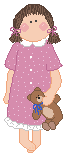 Aren't these children sweet? Such innocent children...and they could be missing right now. There are so many missing children in the world today, and this page is dedicated to all of them. We pray for their safe return home.

As a mother, the problem of missing children concerns me so much. I could not imagine what it would be like if my children went missing. I pray to God I will never have to find out. My heart goes out to the parents and families who's children are missing, and I say a prayer that they will be found safe and return home where they belong.

I have collected a list of Missing Children's Organizations and I will list them for you here. Please take the time to visit these sites, I think you will find them very informative and educational. Please share them with your children, it just might make a difference. Please keep our kids safe.
Moms and Dads, please read this with us:
8 Golden Rules
*Provided by the National Missing Children's Locate Centre*

When leaving the house, I will always tell my parents who I am with and where I am going.

I never talk to strangers, and will never be tricked into going somewhere with someone my parents don't know.

I will say NO, even to an adult, if they try to touch me in a way that I don't like.

I will quickly get away from someone who tries to touch me or take me away. I will yell "This is not my Mommy or Daddy" and "Help me!"

I will tell my parents if someone tries to touch me in a way that I don't like.

I don't have to keep a secret from my parents, I will tell them about things or people who scare me.

My parents love me, they will listen and help me if I feel troubled.

If someone tries to touch me, or threaten me, my Rules are: SAY NO! GET AWAY! TELL SOMEONE!
*Please print this out and put it on your refrigerator or somewhere your child can see it often.*


I am keeping a candle lit in my window, so these children can find their way home.
You can vote for me here if you like my website, thank you
Where should we go now?
Back/ Home/ Teddy Bear History/ My Adopted Bears/ My Bear Globes/Beary nice Poetry/ Beary nice Links/ Beary yummy Recipes/ My Adopted Angels/ Beary good Causes/ Banner Exchange/ Beary nice Webrings/ Beary sweet Awards/

You can e-mail me anytime you like, thank you.


Or sign the guestbook

Special thanks to

midi by Gendron Design Desk

Please come back anytime

(((Hugs)))
My Bear Den ~ A Beary Cozy Place Created by Sandi, February 2000